Shelf Drilling, Intensive New Induction Training – "Boot Camp"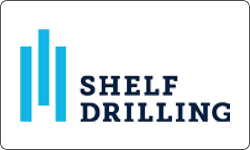 Shelf Drilling requires all its new employees to be competent in its HSE procedures and tasks. When a new rig is about to be commissioned it is very important that that the employees are aware of the hazards in the offshore environment.
Proclad Academy developed a 'Boot Camp' Training program to prepare new starts before they are deployed offshore. The intensive Boot Camp training is run over 12 hours every day for 14 days to simulate and prepare the candidates for the rig's shift pattern.
Project Deliverables
Many of the new starts are new to the offshore environment so the program is designed to be as realistic as possible by giving the delegates real jobs to complete during the program. Areas covered in the program include:
Rigging and slinging
Forklift truck
Manual Handling
Housekeeping
Fire Watcher
Painting
Confined space Entry
Confined space rescue
Handling Loading
Scaffold safety
Ladder safety
Practical work experience
Safety conversations
Risk analysis
Time out for safety
Services
As well as developing and running the program, Proclad Academy also managed:
Accommodation for all students for the duration of the training
Transport to and from accommodation and Proclad Academy
Student Services Manager to look after the candidates' requirements
Full catering onsite for the duration of the training
Cultural field trips
Graduation event