Amnesty Project, (HSE, Welding and Electrical)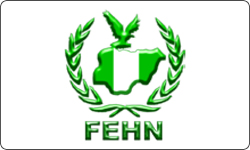 Proclad Academy works closely with FEHN on the Nigerian Amnesty Project. The project is designed to train the youths of Nigeria in vocational training. This training gives them the knowledge and skills to secure employment and thus reduce the level of conflict within Nigeria.
Project Deliverables
To meet the needs of the Amnesty Project, Proclad Academy developed the following three 6-month training programs:
Welder Training
This course takes complete beginners through all the skills and knowledge required to be able to weld to a 6G position. The course covers:
Welding principles
Welding positions
Health and safety
Manual handling
SMAW welding techniques
Overhead crane techniques
Pipeline welding
Medic First Aid
HSE
The Health, Safety and Environmental training course is an intensive 6 month program covering a variety of theoretical and practical training. Some of the topics include-
Manual Handling
Fire Warden
Rigging and slinging
IOSH Managing Safely
Medic First Aid
COSHH
Risk Assessment
Accident investigation
Information Technology
NEBOSH International Certificate in Safety and Health
Electrical
This 6 month training course takes complete beginners through a variety of practical and the oretical training. Students learn –
basic electrical principles
re-wiring of houses
portable appliance testing (PAT
solar panel charging
air conditioning
 refrigeration
Health and safety
Medic First Aid
Services
As well as running the three different training programs for cohorts of up to 160 students, Proclad Academy also arranged:
Student visas
Student accommodation for the 6 month period
Cultural field trips
Transport to and from the airport
Transport to and from accommodation and Proclad Academy
Student services manager to look after student needs
Catering during the training
Graduation event
Internationally accredited certificates.