Partnership to Provide Aluminium Welder Training & Certification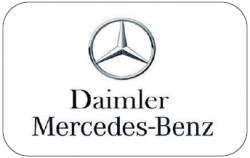 Proclad Academy and Diamler Mercedes-Benz has entered into an agreement since 2015 to provide aluminium welder training and certification of their employees. The trainings are delivered at Proclad Academy's fully equipped training centre located at National Industries Park, Dubai.
The training program comprises of 4 stages as follows:
5-day Basic Welder Training with Test

The basic training is mandatory for the candidates to attend Advanced Welder Training, without which they are not allowed to perform welding on Mercedes-Benz vehicles.

5-Day Advanced Welder Training with Test & Certificate

The training consists of practical exercises from ISO 9606-2 (Qualification Test for Welders) as well as Mercedes-Benz-specific practical exercises. Upon successful completion of the test, participants will receive a certificate, authorising them to perform aluminum welding on Mercedes-Benz vehicles.

3 x 2-Day Work Trials at 6-month Intervals

The Advanced Welder training certificate must be confirmed by 3 x 2-day work trials at 6-month intervals to ensure that the employee is continually performing welding and thereby ensuring sufficient seam quality as specified. Upon successful completion of each trial, the Certificate validity will be extended by 6 months each.

Bi-annual Recertification Training

The Advanced Welder Training certificate is valid for 2 years. After 2 years each employee must take part in 2-days of further training, with a final assessment. This further training provides instruction on modifications and new features, and refines and checks practical skills. The recertification is valid for a further 2 years.
Proclad Academy is an AWS Educational Institute Member, and offers a number of expert welder training services. In addition, Proclad Academy works with a range of third party inspection agencies that can qualify weld procedures specification and arrange observation for welding tests. Our facilities meet international standards and, with 50 bays, Proclad Academy is one of the largest welder training centres in the region.