Proclad Academy - MEITI Partnership for the Provision of Vocational Training Courses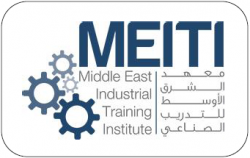 Proclad Academy and Middle East Industrial Training Institute (MEITI) has signed a Memorandum of Understanding for the provision of Vocational Training services such as Welding, NDT, Fabrication, Inspection Training and Certification, to a diverse range of businesses worldwide.
Founded in 2002, MEITI specialises in the provision of various technical courses and training programs that are designed and conducted in accordance with the International Standards. MEITI obtained accreditation from American Welding Society (AWS) and became AWS Accredited Test Facility. AWS Recognised MEITI as Certified Welding Fabricator, Educational Institution Member, Participating organisation to the AWS SENSE Program and International Agent to AWS Certifications. Also, the UAE Ministry of Education recognised MEITI as an accredited Training Institute. MEITI currently maintains membership with various international technical associations such as American National Standard Institute (ANSI), American Society for Nondestructive Testing (ASNT) and American Welding Society (AWS).
Founded on 2010, Proclad Academy specialises in the provision of corporate and vocational training services. Proclad Academy is an AWS Educational Institute Member and offers a number of expert welder training s. Proclad Academy's facilities meet international standards and, with 50 bays, are one of the largest welder training centres in the region. Proclad Academy possesses state-of-the-art facility consisting function rooms of varying specifications and capacities that are ideal for hosting corporate retreat, technical/non-technical training, meetings or a gathering of senior executives. The facility also includes two high-tech computer labs with 25 computers each.
The partnership between MEITI and Proclad Academy represents their joint corporate objectives of providing customised training programs for individuals who are seeking skill and knowledge enhancement for career growth, as well as for companies that are investing in manpower development to maintain or improve desired production output. All technical training services are provided with the best possible equipment, world-class facilities and up-to-date course materials.