Proclad Academy - IHSEC Partnership for the Provision of NEBOSH Qualification Courses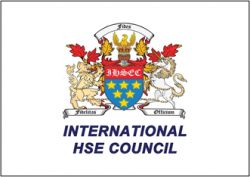 Proclad Academy and International HSE Council (IHSEC) has signed a contract to jointly offer internationally recognised NEBOSH Qualification courses to a broad spectrum of clients throughout the world.
NEBOSH is a leading global organisation, which provides health, safety and environmental qualifications. NEBOSH's internationally recognised qualifications help to raise the competence of safety and environmental professionals as well as individuals at all levels in the workplace.
Since inception in 1979, more than half a million people from around the world have studied for a NEBOSH qualification. NEBOSH qualifications build the knowledge and skills which underpin competent performance as a health, safety and environmental professional.
IHSEC, together with its team of international health & safety professionals, offers an impressive 300 plus years of cumulative expertise, knowledge and experience in health, safety and environment within the construction, oil & gas, manufacturing, heavy industrial, aviation, banking & finance and hospitality sectors. The team has an excellent track record of achieving high pass rates in NEBOSH International General Certificate, NEBOSH International Diploma, NEBOSH Award in Health & Safety at Work, NEBOSH Technical Certificate in Oil & Gas Operational Safety, etc. The reputation of the team in providing service, support, guidance and personal attention to the candidates is second to none. 
Proclad Academy specialises in the provision of corporate and vocational training services. Proclad Academy is an accredited training centre by the Highfield Awarding Body for Compliance (HABC), and also received Certificate of Approval from DUCAS & TRAKHEES for the provision of First Aid Training & Certification. We also offer various HSE training courses, with or without certification, to develop competent and HSE conscious candidates. Proclad Academy possesses state-of-the-art facility consisting function rooms of varying specifications and capacities that are ideal for hosting corporate retreat, technical/non-technical training, meetings or a gathering of senior executives. Proclad Academy is an AWS Educational Institute Member and, with 50 bays, we are one of the largest welder training centres in the region.