Strategic Alliance to Provide M.E.M.I.R Courses & OIM Controlling Emergency Assessment to OPITO Standards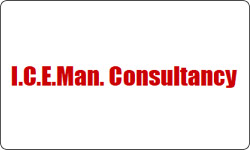 I.C.E.Man. Consultancy, Singapore
Announces Partnership with Proclad Academy - Dubai
I.C.E.Man. Consultancy, set-up in 2012 with a mission to provide in-depth consultation and quality training in the field of Emergency Response Management for the Oil & Gas Industry, has signed a Strategic Alliance Agreement with Proclad Academy.
I.C.E.Man. Consultancy is a prominent provider of Emergency Response training and the partnership with Proclad Academy was an important step to ensure the highest level of local support and services are offered to their client base. The enhanced training facility available at Proclad Academy ensured I.C.E.Man. Consultancy's presence in the region.
The partnership represents I.C.E.Man. Consultancy's continued remit to meet the demands globally, and further establishes their commitment in the Middle East. With a strengthened regional presence and local expertise, I.C.E.Man. Consultancy is now able to offer OPITO M.E.M.I.R courses and OPITO OIM Controlling Emergency Assessment in the region.
Securing business relationships with oil and gas operators, EPC contractors and other industry sectors, I.C.E.Man. Consultancy has a sound understanding of the risks involved in these industries, and provide a range of comprehensive services to reduce the possibilities of unwanted incident from happening, and to manage and reduce the impact if an unwanted incident does occurs.
About I.C.E.Man. Consultancy: I.C.E.Man. Consultancy was founded in 2012 by Mr. Ice Lee, who has numerous years of experience with emergency response during his service in the Republic of Singapore Air Force. He started providing emergency response and management training for the oil & gas industry since joining Risktec Australasia in 2003. They have trained personnel from various oil & gas companies and assisted Training Centres in Singapore and Egypt attain OPITO approval for M.E.M.I.R and OIM Controlling Emergencies Assessment. By setting up I.C.E.Man. Consultancy, Mr. Ice Lee continue providing quality training and consultation for numerous well known oil & gas companies, and led a team of professionals to attain OPITO approval for M.E.M.I.R and OIM Controlling Emergencies Assessment with local training centres in Dubai and Vietnam. I.C.E.Man. Consultancy constantly reviews and updates their personnel skills in order to assure customers are getting the highest standards of service and training.
About PROCLAD Academy:  A wholly owned subsidiary of Proclad Group, incorporated by the TechnoPark authority in Dubai. Proclad Academy is an independent, innovative and top-quality training & management consultancy, providing corporate and vocational training & consultancy services worldwide covering a diverse range of business. Proclad Academy strives to assist clients to develop their human capital in a range of management and technical topics, using an ever-expanding portfolio of training courses. Proclad Academy also boasts a state-of-the-art facility consisting function rooms of varying specifications and capacities that are ideal for hosting corporate retreat, technical/non-technical training, meetings or a gathering of senior executives. The facility also includes two high-tech computer labs with 25 computers each.