Partnership to Deliver Welders Training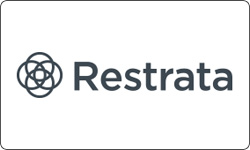 Restrata and Proclad Academy were commissioned by TAQA Atrush BV-Iraq to deliver welders training for Pipeline Welding Center of Excellence at the Duhok Technical Institute, Iraq. The aim was to create a welder's training center which will be recognised throughout Kurdistan, producing highly qualified and experienced welders, thus a talent pool for qualified welders can be drawn on by employers from across the country.
Proclad Academy, in partnership with Restrata, provides a learning-centered environment for quality welding courses, ensuring that the candidates complete their competencies, gain entry to field of welding and are responsive to the changing needs of the business/industry.
Founded in 2006, Restrata is a British owned group with offices around the globe. It was created with the mission to build client resilience and optimize operations through effective management of safety and security risks. Restrata's aim is to share their knowledge and expertise with emerging markets around the globe as they help clients develop resilient developments, critical infrastructure and national security strategies. In the last decade Restrata have seen significant growth and success, highlighted by their substantial track record of working with a number of well-known companies on some of the most prestigious projects around the world.
Proclad Academy, a wholly owned subsidiary of Proclad Group, is a registered SENSE Welding School and an AWS Educational Institute Member. Proclad Academy is able to customise welding training based on specific requirements of the clients. In addition, Proclad Academy works with a range of third party inspection agencies that can qualify weld procedures specification and arrange observation for welding tests. Proclad Academy's facilities at National Industries Park Dubai meet international standards and, with 50 bays, are one of the largest welder training centers in the region.
The partnership between Restrata and Proclad Academy represents their continued remit to meet the demands globally, and further establishes their commitment in the Gulf Region. With a strengthened regional presence and local expertise, Restrata & Proclad Academy are now the leading training service providers specialising in Welding and Health & Safety.